ROOSTER BURNS & THE STETSON REVOLTING TALES FROM PONY PARK LP
Art.Nr.: MBR 167 LP
Hersteller: MAD BUTCHER RECORDS
EUR
14.00
new
EUR 12,00 - EUR 14,00
inkl. 19 % USt
Produktbeschreibung
Wir schreiben das Jahr 2017. Es ist Oktober.
"Tales from the Pony Park" – da ist es. Das neue Werk von Rooster Burns and
the Stetson Revolting.
Seit 11 Jahren bereichern die Jungs vom Niederrhein die Welt mit Ihrem nicht
einzuordnenden, eingängigen, hoch eigenständigen Cow-Punk.
Letztes Jahr waren die Jungs noch mit ihrer Jubiläumskonzertreihe "One Decade
of Trash" unterwegs und haben dabei zahlreiche neue Songs über Liebe, Lüge,
Mord und Alkohol unter den Einflüssen von Sinatra, Jello Biafra, Fugazi oder den
Specials, Beastie Boys, Patrick Hernandez und natürlich dem alten Herrn Cash
geschaffen. Da war es höchste Zeit, nochmal mit einem Longplayer um die
Ecke zu kommen. 14 Songs sinds geworden. Was dabei im eigenen Pony Park
raus gekommen ist, klingt auch diesmal wieder herrlich dreckig, mal schmusig,
mal verwirrend und witzig. Die Spielfreude und das über mehr als eine Dekade
gewachsene coole Songarrangement sind unüberhörbar. Die Jungs haben dabei
nochmal eine Schippe draufgelegt und einen wirklichen großartigen Longplayer
geschaffen. Wer auf rotzige E-Gitarren, Banjo, feine Akustikklampfen,
Akkordeon, einen wuchtigen Kontrabass und coole mehrstimmige Arbeit steht,
muss die Platte einfach haben. Fernab aller Genres, ohne nervige
Szene-Poserei, einfach nur gut.
Lohnt sich, kaufen und live besuchen kommen. Und ab Dezember geht's wieder
auf die Bühnen der Republik.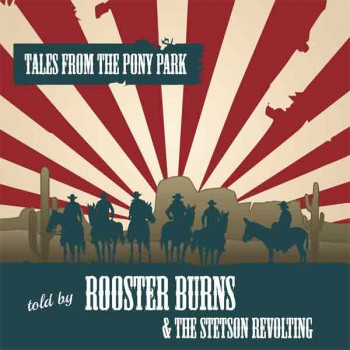 EUR 14,00
inkl. 19 % USt zzgl. Versandkosten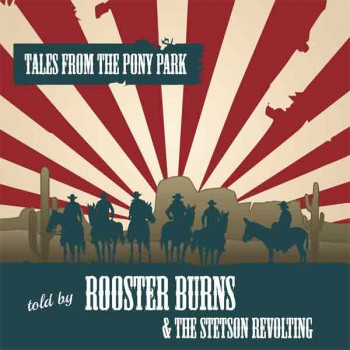 EUR 12,00
inkl. 19 % USt zzgl. Versandkosten